Custom website design tailored to deliver
results
.
Your business or organization needs a website. Maybe you already have a website, but the design is outdated or you aren't getting the leads you need. Whatever situation you find yourself in, we are here to help you get your business back on track.
Trust your web design needs to a San Diego web design company with over 22 years experience helping businesses and organizations like yours with their digital needs.
Our expert design team will meet with you to discuss your business, analyze your goals and current situation, then design a beautiful, custom website that is designed to generate leads, engage with visitors, increase conversions, and drive business growth.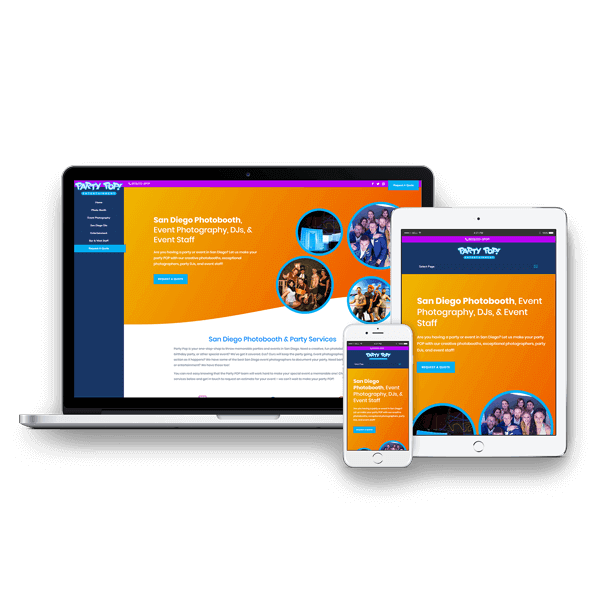 Wordpress Website Design
We build all web design projects on the WordPress platform, a proven management system that powers over 1/3 of the internet.
Responsive Web Design
Your project will utilize responsive website design, ready for viewing on mobile devices and screens of all sizes.
Creative, Custom Design
Your website will be professionally designed by our creative team, and optimized to generate leads and conversions.
SEO Ready
We build your site with search engine optimization (SEO) in mind, ensuring you are listed and found in all major search engines.
Optimized For Speed
When we build websites, we optimize your site to load quickly and efficiently, making users and search engines happy.
Website Security
Our security team follows best practices and utilizes premium security tools to keep your website safe and secure.
Premium Web Hosting
We utilize quality web hosting for your website that is optimized for WordPress and guaranteed to keep your site online.
Maintenance & Support
Every great site needs to be monitored and updated with fresh content. Our team will help you keep your site fresh.
Drive growth through smart design.
Crafting beautiful, responsive websites that communicate who you are and why you are important is at the core of our business. 
However, a successful website needs to do more for your business than just showcase your brand. Your website needs to resonate with visitors and drive them to engage with you, ultimately driving business growth. 
To accomplish this, we take the time to sit down and learn about your business. By understanding your business, customers, and pain points, we can see opportunities and paths to successful business growth. Incorporating this into our design process, we optimize your site to maximize conversions, so you can realize increased profitability online.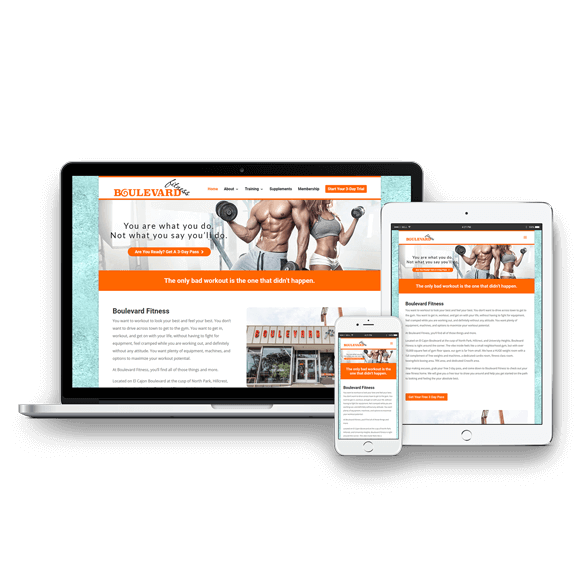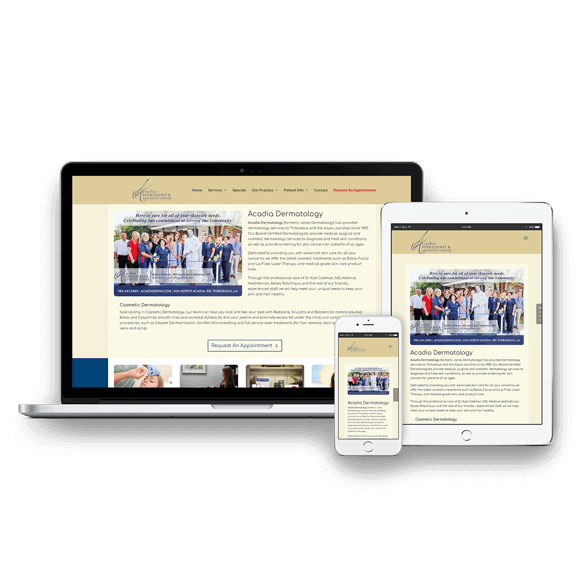 Positive return-on-investment.
You want to maximize your marketing budget, so how can you do that when it comes to designing a website? Let's start with experience.
After designing websites for over 22 years, our team has been around the block, and they do web design really, really well. They know how to tactically target your customers, get them to your website, tell your story, and engage with your business.
Your success is our success. Your business becomes our business. We focus on turning your website and digital strategy into a marketing machine that helps grow your business and pays for itself.
How much does professional web design cost?
A cornerstone of online marketing for any business, a high-performing website that is continually generating leads for your business will more than pay for itself in a short period of time. This is accomplished through careful, thoughtful planning.
Operating as a marketing partner for your business, we work to grow your profitability and revenue through smart, thoughtful design. Effective web design is beautiful, with solid copy writing to resonate with your target market, and integrates into your marketing strategy to generate new leads for your business.
Expect a standard web design project to cost at least $3,000 to $5,000, on the low end. Larger projects, such as those with expanded scope usually run $7,000 to $10,000+.
Each project is unique, with different goals, target markets, audiences, budget, and total cost. We will be more than happy to provide you with a detailed quote for your web design project after a detailed discovery session via phone.