About Our Logo
The White Wonder Studios logo is the result of a creative mind working abstractly. There were no starting points, no foundations, no ideas – nothing but creativity flowing from the mind of an artist through his/her hand onto the computer screen.
A logo should create a branding image and effectively represent the type of work a company does. We feel that representing our driving creative force does just that.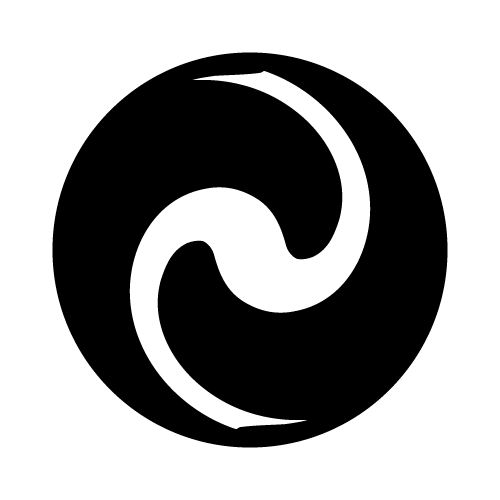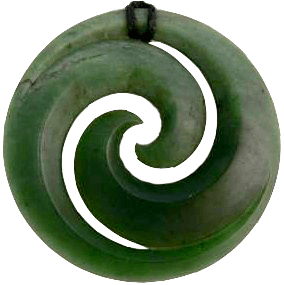 A Symbol From A World Away
While on his journey to the bottom of the world, our owner Isaiah spent a lot of time in New Zealand. He came across a Māori (native people of New Zealand) bone carving necklace that bears a striking resemblance to our already existing logo. The symbol in the carving was that of a double-koru.
Koru is the Māori word for spiral, and is based on the shape of an unfurling fern frong. The koru is seen by the Māori as a symbol of creation – bringing new life, growth, new beginnings, and purity into the world. It also represents strength, peace, tranquility, and spirituality.
The circular shape of the double-koru represents the idea of perpetual movement, with the inward coil symbolizing a return to the point of origin. The two unfolding fern fronds represent leaving the protective circle of home, reaching outward toward life and new growth. The symbolism is representative of the life cycle.
About The White Wonder Studios Website
We love thinking outside the box – we actually hate "the box" altogether. It's so limiting, un-progressive, and stifles creativity. So we thought outside the box for our website. Pushing boundaries is what we live for – so we eliminated them.
We wanted the screen to feel like an open, wide expanse – so we used photos from Antarctica as the background leaving a lot of space around the content. The images were taken by Isaiah (our chief creative visionary) while he worked in Antarctica, and look gorgeous in addition to loading quickly.
The static nature of most websites bores us, so we wanted to do something different. When browsing a page content is dynamically loaded quickly and efficiently as you scroll down.
Our website:
Is responsive – the website conforms to the size of the screen without sacrificing any content via the bootstrap framework.
Is cross-browser compatible: our site works on all major, modern browsers.
Is run on the WordPress CMS program.
Utilizes HTML5, CSS3, PHP, MySQL, jQuery, and many other libraries/technologies.