A Little About Isaiah S. Walter
Hi there! I'm Isaiah, the Chief Creative Visionary behind White Wonder Studios. I started White Wonder Studios as my freelancing web design business back in 1998, when most of us still had dial-up internet through AOL. I have been blessed in many ways, and been fortunate enough to see my tiny little business grow into the full-service design studio that we are today.
I love business. I can't get enough of it. I love success stories of small businesses taking an idea and making it a reality. I also love seeing the work we produce help our clients achieve their business goals.
I've always had a knack for taking something and exploiting its full potential. Good or bad – I love the process of making it better.
I have a great team of designers, programmers, copywriters and other "geeks" that push the limits of thinking outside of the box and help us improve our clients' business. We've taken print publications, websites, branding, and marketing campaigns to the next level with the work that we have produced. We take our work seriously – because your success is our success.
In my personal life, I'm a firefighter by profession & all-around tech-geek at my core. I love my career in the fire service – it's taken me down to the bottom of the world (literally), and I get the opportunity to make a difference every day. In recently graduated from nursing school and will soon hold my RN/BSN. My goal is to one day run my businesses, continue to work as a firefighter, and be working as a flight nurse on an emergency med-evac helicopter. Let's just say I have career/business goals and I'm driven to achieve them.
I love shows like How It's Made, Build It Bigger, and Modern Marvels. I love understanding the world around me, and if I don't understand it – I'll tear it apart to reverse-engineer it. In the past year, I've rebuilt a broken flatscreen tv, built industrial furniture for my condo, repaired damaged computers, and optimized wired networking both in my home and well as for other businesses.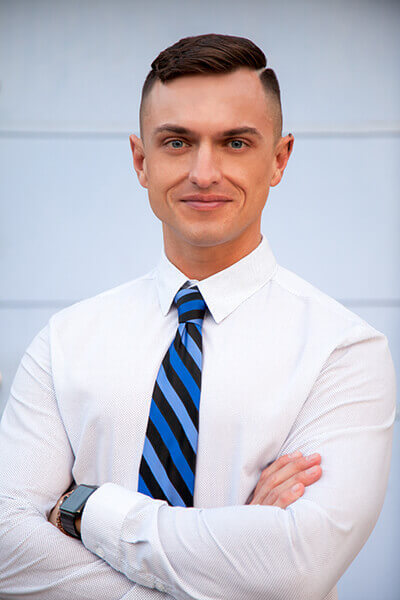 The Geek Side Of Things
I am proficient in HTML, CSS, and PHP. I know enough about Javascript and jQuery to customize scripts as I see fit. I excel at graphic design, photo editing, layout principles, and using associated programs such as Photoshop, Illustrator, InDesign, and more.
I also own a web hosting and domain name registration company called Sun City Networks. On that side of IT infrastructure I'm familiar with basic server administration, Apache, WHM, cPanel, and MySQL database administration.
As far as LAN/WAN IT infrastructure goes, I'm able to setup and maintain networks as simple as home internet/WiFi to basic server-based networking setups for small business solutions.
For being a graphic designer, I am a unicorn that works on PCs instead of Apple/Mac. I learned on a PC and can build, tear apart, upgrade, troubleshoot, and repair nearly any hardware or software issue with a PC desktop or laptop computer. In my defense, I can't live without my iPhone, so there's still some Mac blood in me. I have my eye on the new Mac Pro desktop computer to start making the transformation…we'll see what happens.