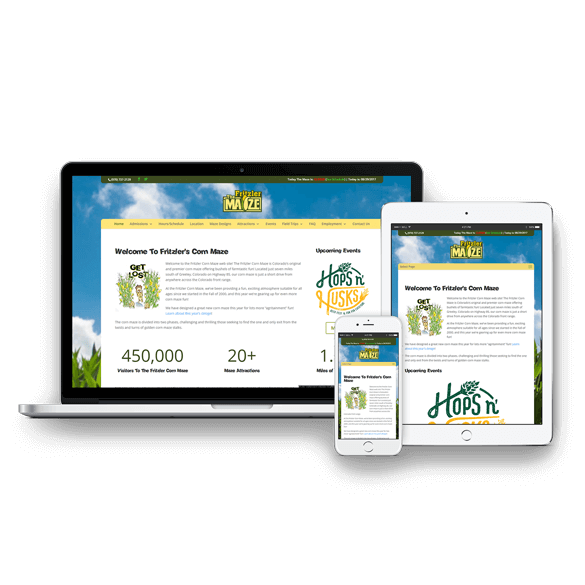 The Fritzler Family Farms have been a client of White Wonder Studios since 2001, with an ever-growing website that we've consistently added functionality and features to over the years.
Problems
Current website design is not optimized for mobile devices.
Current website design is over 10 years old.
Third-party integration (Twitter, Facebook, etc) is not as seamless as it could be.
Presentation of information on the current site is now cluttered.
Solutions
We designed a brand new, cleanly designed website from the ground-up on the WordPress CMS framework with SEO Optimization built in.
Website redesign is responsive and optimized for mobile devices (it looks great and works on mobile phones and tablets without the need for the user to re-size the screen).
The Open/Closed sign on the website was re-worked to present the info in written text first, at the very top of the website. This means it is one of the first things visitors will see on a mobile device (i.e. Today the maze is open 5pm-10pm, Scream Acres is Open.)
White Wonder Studios was kept on retainer to keep content updated – the Fritzler's send us what they would like updates, and we make sure it's online within a few hours.